February 5th, 2009
New Sponsor For KC Hut – Template Kingdom
I would like to thank Template Kingdom for becoming one of our Main Sponsors for KC Hut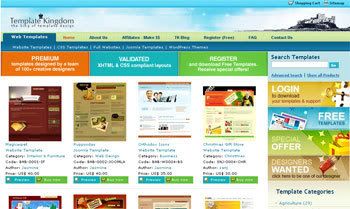 If you have not been to Template Kingdom for your website templates resource needs, you are definitely missing out a real goldmine! You will understand what I mean after you read this post. Allow me to touch on the features of this excellent template provider.
Strong Membership Base
With a strong community of more than 8,000 members joining up with Template Kingdom, it attracts tons of eyeballs every month especially from Affiliates. It is free to join up as their members to download freebies for your site and receive updates and latest template news from them.
The majority of the website metrics like Google PageRank (PR4) and Alexa rankings (56K) are showing that Template Kingdom is definitely one of the biggest companies in the area of website design and templates.
A Wide Range of Templates
Template Kingdom offers a very wide range of templates such as Joomla, WordPress, CSS and others. You rarely find a company that offers all these templates together nowadays.. As you may know that I am a fan of Joomla and Joomla templates, I find that Template Kingdom does offers high quality of templates and I particularly like the following Joomla templates, Feather Creat:
Stay In Trend – Latest Templates
Most template sites make a mistake by not answering to the needs of the visitors. They overlook the power of trend. Template Kingdom always fill in this gap by introducing templates that are in the trend and/or upcoming season. For example, the flowers theme template was released for marketers to catch the Valentine's Day sales.
Free Templates for Everyone!
I would also like to applause the generosity of Template Kingdom by making some of the high quality templates available for free. You can view all the Free website templates here. The following is one of the free templates that I like =)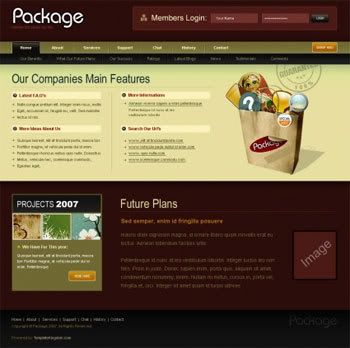 Powerful Affiliate System
Providing value to customers is one thing. Helping the customers providing value is even better than that! Template Kingdom has this powerful affiliate system that if you can refer someone to register in their website, you will receive lifetime commission from their purchases! Most affiliate system work by allowing only people who follow through your affiliate link. However, Template Kingdom adds more value to the Affiliates by tagging your id with all the affiliates who signed up during registration and pass on the commission whenever purchases happen.
You can sign up as an affiliate for Template Kingdom here and earn 20% lifetime commission from people who you recommend
Do let me know how you feel about Template Kingdom once you have visited their website
No related posts.